Podcast: Play in new window | Download
Subscribe: RSS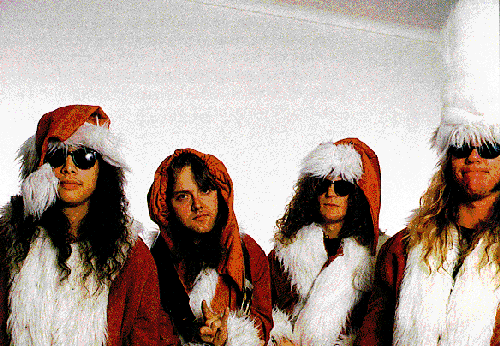 This Weeks Podcast with Comedy and Christmas Fun from Stephen K. Amos, Maria Bamford, Eddie Izzard and comedy songs With Feliz Navidad, I Want A Hippopotamus For Christmas, Grandma Got Run Over By A Reindeer and me again Murdering A Classic. With Great Classic Rock Tunes and more Tunes from the Awesome David White and Jenny Salmons new CD This Time can be Gotten on Salmonwhite.com.
This Weeks Playlist
1. Wizzard – I Wish It Could Be Christmas every day.
2. Tony Smith – Little Red Car.
3. Mamas Boys – Hard Headed Woman.
4. Jenny Salmon – This Is It.
5. AC/DC – Mistress For Christmas.
6. Jose Feliciano – Feliz Navidad.
7. Jenny Salmon – Suddenly.
8. Johnny Gallagher + The Boxty Band – 2020 Vision.
9. Storehouse Rocky Jam – Wonderful Magician.
10. The James Gang – Walk Away.
11. Jenny Salmon – Forever Girl.
12. Uriah Heep – Stealin.
13. Molly Hatchet – Heartless Land.
14. Humble Pie – 30 Days In The Hole.
15. Metallica – Turn The Page.