Podcast: Play in new window | Download
Subscribe: RSS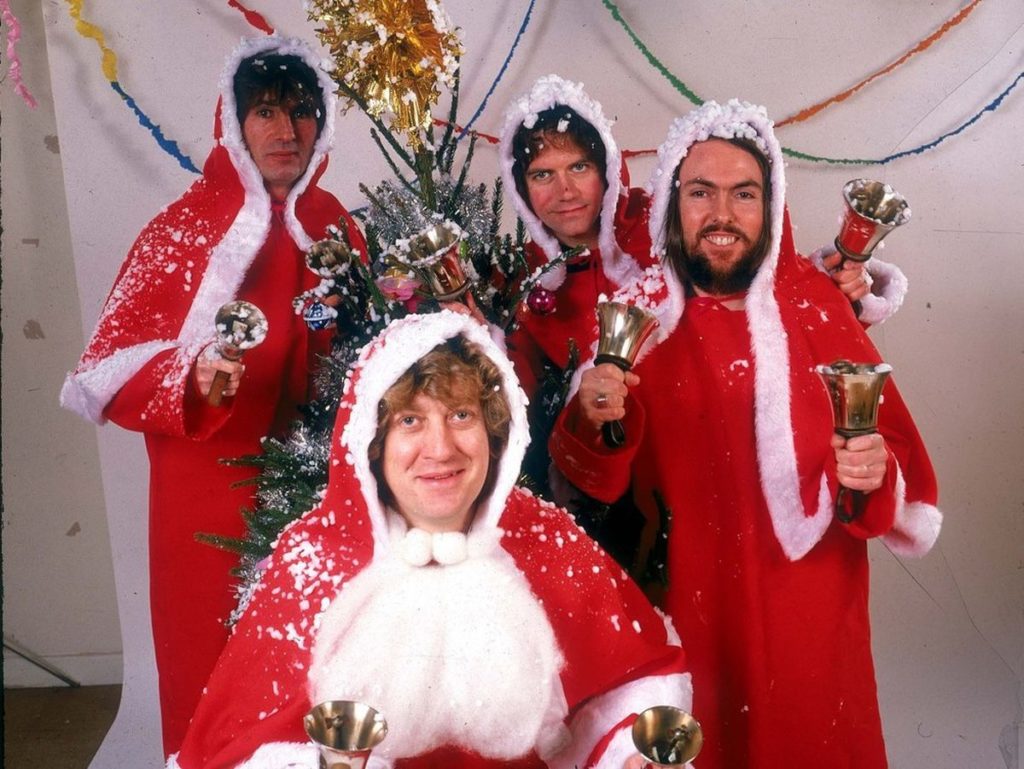 This Weeks Podcast with Rock Tunes and Christmas Tunes with lots of Comedy from Emma Doran, Michael McIntyre, Sarah Millican, Gayla Peevey with I Want A Hippopotamus For Christmas, Elmo and Patsy With Grandma got Run Over By A Reindeer, Lou Monte with Dominick The Donkey and I'm The Man That Slits the Turkeys Throat At Christmas lots for Everyone. Happy Christmas to Each and every one of you have a Great and Safe Holiday.
This Weeks Playlist.
1. Slade – Merry Christmas, Everybody.
2. The Who – Behind Blue Eyes.
3. Jona Lewie – Stop The Cavalry.
4. David Essex – A Winters Tale.
5. Michael Kiwanuka -Cold Little Heart.
6. Chris De Burgh – A Spaceman Came Travelling.
7. AC/DC – Mistress For Christmas.
8. Paul McCann -Divide and Conquer.
9. The Easybeats – Friday On My Mind.
10. Pretenders – 2000 Miles.
11. The Pogues + Kirsty MacCall – Fairytale Of New York.